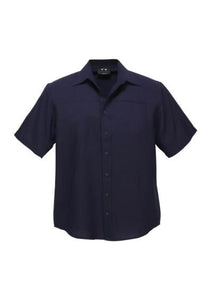 Mens Plain Oasis Short Sleeve Shirt SH3603
Regular price $30.00 Sale
SIZES S - 3XL, 5XLSize Guide FABRIC BIZ COMFORTCOOL™ Performance Fabric 100% Yarn Wicked Breathable Polyester UPF rating - Very Good FEATURES Standard collar with jet chest and pen pocket Curved hem - can be worn in or out Discount on volume orders.  Please contact Jastex for quotes. A Jastex associate will contact you to discuss your order or quotation regarding the finishing of your product with options such as screen printing, embroidery, graphic design, artwork, proofs, delivery, etc.  Additional charges may apply for extra work.
Click HERE to contact us about a custom order
Discount on volume orders. Please enter information about your customization request in the email and a Jastex representative will contact you. If your request includes an image please attach it in vector format if possible.