2023 Restaurants Canada Show
CANADA'S LARGEST FOOD SERVICE & HOSPITALITY EVENT!

Thank you to everyone who participated this year, it was a pleasure meeting you and working with all of you!

SAVE THE DATE:
APRIL 8-10, 2024

We hope to see you all there!
RC Show 2024 here we come!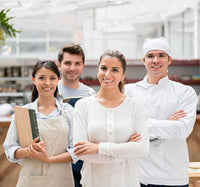 Why Jastex?
We are a global sourcing company that helps both SMB and large enterprises procure promotional items and uniforms. We've worked with some of the best brands and retailers – matching them with both domestic and international products.